Are You and Your Partner Struggling to Connect?
Is your relationship in a state of persistent unrest? Perhaps you've made several attempts to reduce frustration, avoidance and resentments—including reaching out to friends, family or even another therapist for advice—but nothing seems to lead to sustainable results. Maybe the feedback you received has even put more strain on your relationship, leading you to doubt if healing and reconnection are feasible. It may seem like, more and more, you and your partner can't get through to one another. Do you wish you could agree to move forward together, as a team?
Maybe you know exactly what you want from your relationship and your life, but you're afraid to tell your partner. If unresolved feelings have built up, you may not feel comfortable expressing yourself honestly. Or, maybe you've told your partner, several times, exactly what you need, but they don't seem to hear you.
It's also possible your relationship has taken the back burner to work, children or other responsibilities. You want to feel like your partner is number one, but something is getting in the way. There may be an identifiable event that spun your relationship off course. For example, you might be struggling to rebuild trust or adjust after an affair, career change, move, diagnosis or struggle with addiction.
Being at odds with your partner can be a deeply lonely experience. Relationship stress may be impacting everything in your life, from work productivity, to other relationships, to your ability to feel at peace. If you and your partner are struggling to connect, you likely wish you could cultivate a better understanding of one another, communicate more effectively and move forward.
All Couples Struggle
Although conflicts among couples and families are very common, seeking out expert advice to mitigate those tensions is not as common. On average, couples endure ongoing problems for six years before they try couples therapy. When they finally reach out for help, couples are often on the verge of separation.
You don't need to wait any longer. And if you're struggling, you're not alone.
There are a number of reasons why relationships can get off track. Most often, couples simply struggle with communication and problem-solving. Expressing concerns and giving constructive criticism isn't easy in any relationship, especially the one in which where you're supposed to be unconditionally supportive. Sometimes, when we think we're compromising or providing positive feedback, the other person doesn't hear it that way.
Maybe healthy love was never truly modeled for one or both of you. We learn how to relate from our earliest caregivers. So, if you grew up in an environment that modeled controlling, manipulative or detached behavior, you may be struggling with that strife now.
Sometimes, something stressful creates strain in the relationship. One of you may have lost a job, a loved one or your health. If one or both of you struggle with anxiety, depression, addiction or gambling, it's possible the relationship tension can't resolve until other mental health concerns are properly addressed.
Maybe you've had problems since the beginning, such as religious or cultural differences, familial issues or opposing values. The conflict might have started small, but every attempt at resolution or avoidance just irritated the wound, and now it's high time to treat it.
The good news is that couples counseling can help resolve tensions, big and small. With guidance from a professional couples counselor who understands what you're going through, you can identify and overcome issues, so you can come together as a team and enjoy a happy, secure, supportive relationship.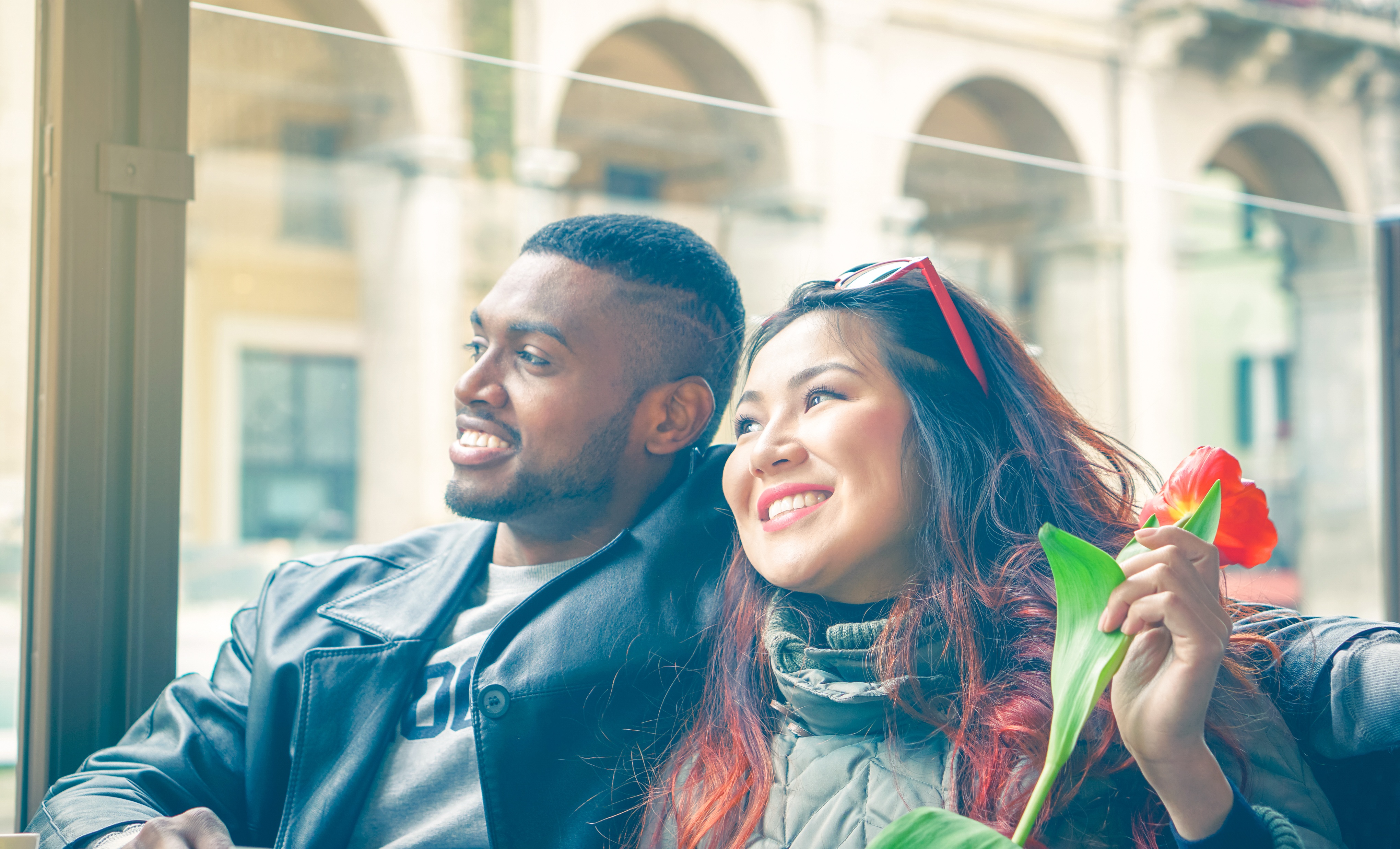 Couples Counseling Can Help You Heal and Connect
Couples counseling can be very effective in helping partners resolve relationship discord. In a warm, safe and compassionate space, outside the stressors of everyday life, you and your partner can better understand each other and find new ways to meet each other's needs.
During our sessions together, you can expect to voice and address concerns in new, effective ways. By working with one of our highly skilled and experienced couples therapists, you can walk away from each session with practical skills to improve communication, intimacy and joy. Here, we provide empirically-driven techniques that effectively resolve conflicts.
If underlying mental health concerns, such as anxiety, depression, addiction or trauma are impacting the relationship, we can get to the root of those concerns and explore healthy ways you can support one another during treatment.
Regardless of the nuances shaping your relationship, here, you can expect to better understand your patterns. Once we're able to identify habits and cycles that are no longer serving you, then we can begin to make actionable steps forward.
The skills you learn in couples therapy will first be practiced in session. Then, you'll take them home and incorporate them into your day-to-day lives. We'll also hold you accountable, to ensure you're making progress toward sustainable solutions. The more you're able to practice healthy, loving and caring communication, the more connected and secure you will both feel about the future of your relationship. With the right support, it's possible to feel heard, valued, needed and understood.
At the Center of Mental Wellness in San Diego, we've been helping couples for decades. As long as you're both committed to improving your relationship and engaging in the therapy process, you can improve your relationship and enjoy the sense of fulfillment you both deserve.
You may still have questions or concerns about couples therapy…
My partner doesn't want to come to couples therapy
It's very common for one partner to be skeptical about couples or marriage therapy. If that's the case, you're welcome to seek out therapy as an individual. Oftentimes, when you're able to model the positive outcomes of therapy to your partner—better communication and a new willingness to listen and problem-solve—your partner catches on fast. Soon, they will want to come in and complete the puzzle.
If you're reluctant to come on your own, we encourage you to explain to your partner that couples or marriage counseling could help you work through long-held and pressing issues. It takes two to tango, so if your relationship is suffering, you've likely both contributed to the disconnect. You can tell your partner that you both deserve to feel calm, connected and secure, and that you're willing to examine changes you can make to help overcome unhelpful patterns.
If your partner recognizes that you're willing to change some of your actions, your partner may be more open to discussing changes you seek through couples or marriage counseling.
I worry our relationship is hopeless. Can therapy really help us?
Things may seem hopeless right now, but help is available. If you're feeling stuck, no wonder you doubt anything will help. How would you like to become unstuck?
As long as you're both committed to improving your relationship, it can be done. It's not an easy process, but with time, dedication and care, the results can be transformative and astounding.
There's always hope for a brighter future.
I feel uncomfortable talking about our problems with a stranger.
Have you ever tried it? Talking through your issues with an objective, understanding third party can be liberating. Couples therapy is a confidential space where you can explore your innermost desires, concerns and doubts.
And, if you and your partner are avoiding one another or tip-toeing around important discussions, therapy can help you overcome that discomfort. We can help you open up in new, healthy ways. What's keeping you from trying therapy may be the very thing holding back your relationship. Stop avoiding the problem.
You deserve expert relationship advice, communication skills and a loving partnership.
Couples Counseling in San Diego
Book a Free 15-Minute Phone Consultation
If you're ready to heal or would like to learn more about family, couples, or marriage counseling, please call 858-350-4300 or email info@socalmentalwellness.com for a free 15-minute phone consultation. Our offices are located in San Diego and Encinitas, CA.