About The Practice
The Center for Mental Wellness offers 17 years of clinical and research experience in helping children, adolescents, and adults struggling with frequent sadness, anxiety, eating disorders, anger, or repetitive behaviors. Using scientifically supported methods, delivered with empathy and optimism, we can guide you or a loved one in overcoming difficulties at school, work, or home.
We offer behavioral therapies that have been proven effective in national research studies, including cognitive behavioral therapy, (CBT), exposure and response prevention (ERP), comprehensive behavioral intervention for tics (CBIT), dialectical behavior therapy (DBT),and family therapy.
Contacting us may be the first step in:
● Understanding why you or a family member are having problems with anxiety, mood, or compulsive behaviors
● Getting an accurate diagnosis
● Improving relationships, achievement, and overall functioning
● Overcoming feelings of depression, anxiety, isolation, confusion, and shame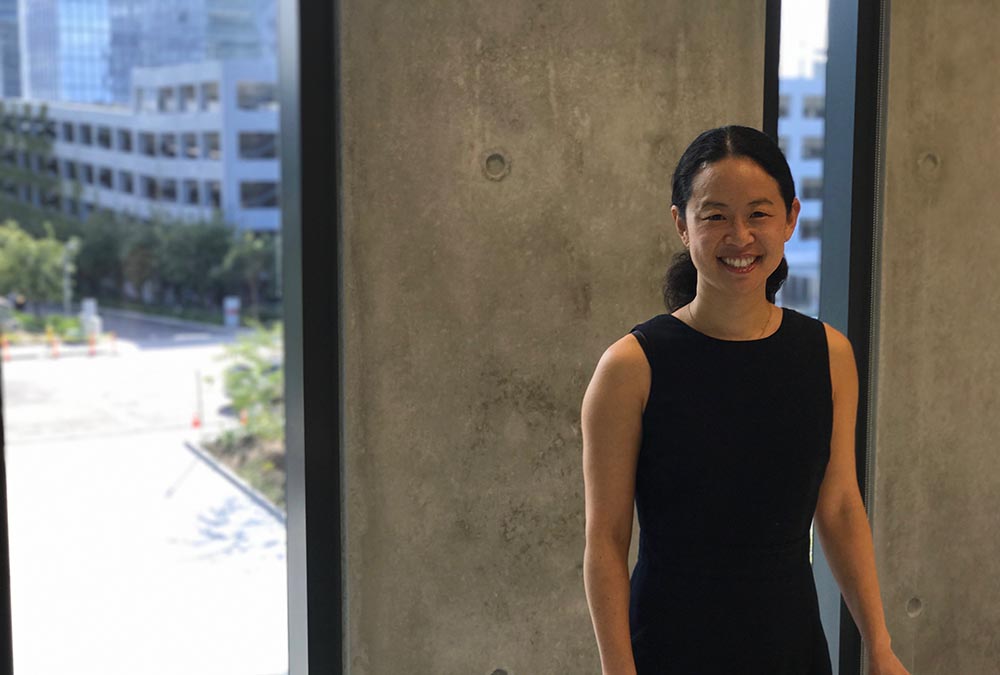 Eunice Kim, Ph.D.
Eunice Kim, Ph.D., is founder of the Center for Mental Wellness, and a licensed clinical psychologist with extensive clinical and research experience in the treatment of children and adults. She has held leadership roles in the Department of Psychiatry at UCLA, where she supervised and taught advanced clinicians at the UCLA Child and Adolescent Mood Disorders Program. Additionally, she provided treatment at the UCLA Child Anxiety, OCD, and Tic Disorders Program. She was also Co-Director of the Vine Street Behavioral Medicine Clinic at the UCLA Center for Behavioral and Addiction Medicine, and Director at UC San Diego, Intensive Outpatient Program.
Eunice Kim, Ph.D., completed her undergraduate education at UC Berkeley and obtained her Ph.D. from the University of Colorado, Boulder. She completed her internship at the UCLA Semel Institute for Neuroscience and Human Behavior, then a postdoctoral fellowship in the UCLA Department of Psychology. She has trained with and continues to work with internationally recognized leaders in mood, anxiety disorders, tic disorders, and substance abuse.
Dr. Kim has numerous publications in international psychology journals and has made multiple presentations at national conferences.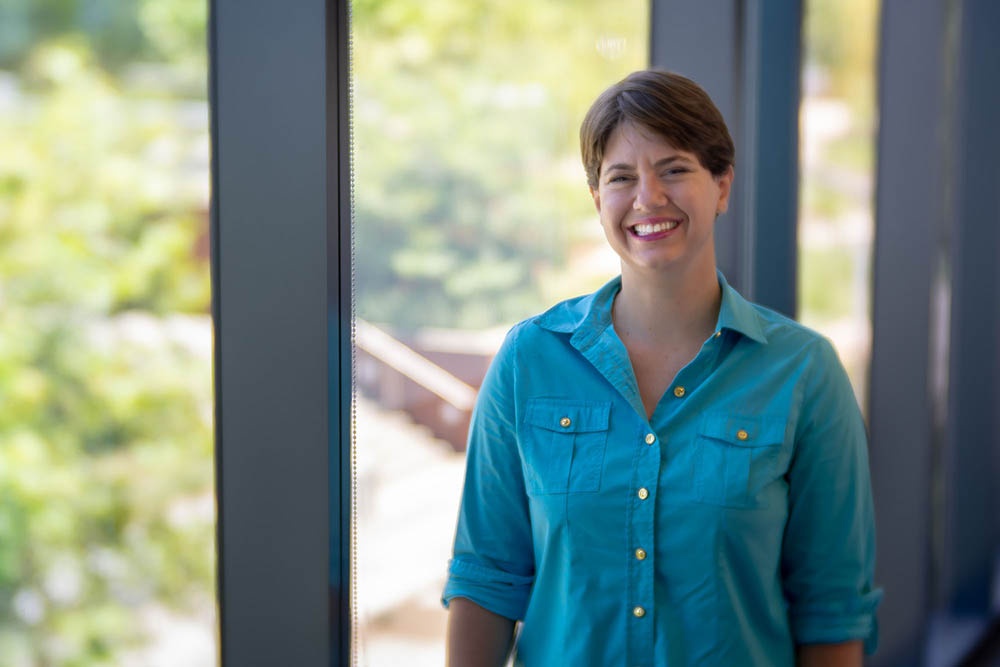 Ariane Myers-Turnbull, Ph.D.
Dr. Myers, Ph.D. is a registered psychological assistant (PSB94023955), specializing in the treatment of anxiety, depression, OCD, disruptive behavior disorders, developmental disabilities, autism, ADHD, and trauma in children, adolescents, and adults. She has expertise in a variety of evidenced-based treatments including Cognitive Behavioral Therapy (CBT), Trauma-Focused Cognitive Behavioral Therapy (TF-CBT), Dialectical Behavior Therapy (DBT), Parent-Child Interaction Therapy (PCIT), parent management training, and Applied Behavioral Analysis (ABA). Dr. Myers also has experience in conducting psychological assessments for autism, ADHD, psychosis, learning disorders, and complex PTSD.
Dr. Myers completed her undergraduate degree at UC San Diego and obtained her doctorate from the California School of Professional Psychology, San Diego. She completed an APA accredited internship at Didi Hirsch Mental Health Services, a community mental health agency specializing in the treatment of underserved families and children. Dr. Myers has conducted research examining the effects of social media on the mental health of pre-teens, pediatric unintentional injury (childhood accidents), and the impact of aging for older adults with autism. Dr. Myers believes that every individual should have the chance to achieve wellness and fulfill their unique potential. She believes therapy should be a collaborative process, and brings a sense of humor and fun to her work with clients.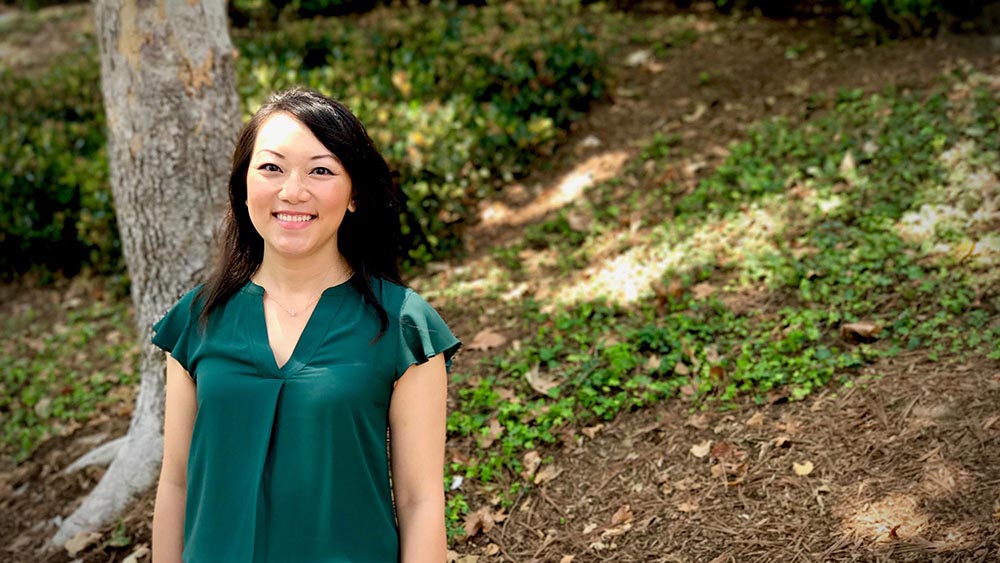 June Liang, Ph.D.
June Liang, Ph.D., is a licensed clinical psychologist who specializes in the treatment of eating disorders, anxiety, depression, and weight issues for children, adults and families. She has had over 12 years of clinical and research experience working at the Child and Adolescent Services Research Center, UCSD Child and Adolescent Inpatient Psychiatric Services and Rady Children's Hospital Outpatient Psychiatry Services and Medical Behavioral Unit Inpatient Program. In addition, she has held research, supervisory, and directorship positions at the UCSD Eating Disorders Treatment and Research Center and the UCSD Center for Healthy Eating and Activity Research (CHEAR).
Dr. Liang obtained her Ph.D. from the UCSD/SDSU Joint Doctoral Program in Clinical Psychology and completed her clinical neuropsychology internship at the San Diego VA Healthcare System and UCSD Child and Adolescent Psychiatric Services. She received her post-doctoral training at the UCSD Eating Disorders Treatment and Research Center and UCSD CHEAR.
Dr. Liang has presented talks at numerous local, national, and international research conferences. She has been featured in the APA Monitor and her work has been published in peer-reviewed journals, including the International Journal of Obesity, JAMA, the International Journal of Eating Disorders, Journal of Child and Family Studies, and Appetite. She continually keeps abreast of emerging research on the links between brain, behavior and emotions.
Types of Therapies – For Children, Teens, and Adults
Cognitive Behavioral Therapy (CBT) is typically the first line treatment for problems with mood and anxiety. It has been studied in research with children, adolescents, and adults. It has also been studied more than any other form of psychotherapy and is widely recognized as one of the most effective treatments for depression or anxiety. CBT teaches people how to recognize unhealthy thinking styles, change their thought patterns, and then change their behavior accordingly. As individuals learn to change their thinking patterns, they develop better relationships and notice significant improvements in mood and functioning.
Exposure and Response Prevention (ERP) is a form of CBT designed for treating obsessive compulsive disorder. It is also used to treat other problems with anxiety, including social phobia, panic attacks, and separation anxiety. Individuals are gradually and compassionately exposed to situations that trigger anxiety and compulsions, while learning to stop compulsions and other behaviors they typically use to decrease anxiety. Over time, these exposures lead to less and less anxiety.
Comprehensive Behavioral Intervention for Tics (CBIT) has been recognized as an effective treatment for tics and Tourette's Syndrome. CBIT helps individuals increase awareness of urges to tic, and reduce urges with a more comfortable or acceptable behavior. Mastery of CBIT skills leads to significant decreases in urges to tic. The National Institute of Mental Health has identified it as a promising new treatment, based on randomized clinical trials.
"I've had terrible tics since childhood. Only months before I met you, I could not go to restaurants, movies, or Starbucks without getting strange looks, and having tremendous hatred of my tics. But after learning the right strategies for controlling them, I went to a movie and didn't tic the entire time. I never felt so much like a normal man in my life. I cried at the credits. It was an immense accomplishment and gift for myself and probably one of the most memorable of my life."
– 25 year-old with Tourette's Syndrome.
Habit Reversal Training is similar to CBIT and is used to treat other repetitive behaviors such as trichotillomania (hair-pulling) and compulsive skin-picking. Individuals learn to increase awareness of their repetitive behaviors, and the emotions and thought processes contributing to compulsive behaviors. They then learn to replace compulsive behaviors with alternative, more adaptive behaviors.
Dialectical Behavior Therapy (DBT) has significant research support as an effective treatment for people who have difficulty regulating emotions. It has also been adapted as an effective treatment for eating disorders and other mental health problems that interfere with relationships, work, and well-being. DBT teaches a variety of skills, including emotion regulation, mindfulness, interpersonal effectiveness, and distress tolerance. DBT's goal is to enable healthier ways of coping with negative emotions and positive, adaptive behaviors in all settings.
Fees and Insurance
Fees vary by type of service and clinician. We encourage you to contact us about the type of service you are seeking and we can provide an estimate. We do not accept insurance and will be considered an out-of-network provider by your insurance company. Many PPO plans reimburse for a large portion of our fees, and we provide the documentation you need to obtain this reimbursement.