About The Practice
The Center for Mental Wellness offers 17 years of clinical and research experience in helping children, adolescents, and adults struggling with frequent sadness, anxiety, eating disorders, anger, or repetitive behaviors. Using scientifically supported methods, delivered with empathy and optimism, we can guide you or a loved one in overcoming difficulties at school, work, or home.
We offer behavioral therapies that have been proven effective in national research studies, including cognitive behavioral therapy, (CBT), exposure and response prevention (ERP), comprehensive behavioral intervention for tics (CBIT), dialectical behavior therapy (DBT),and family therapy.
Contacting us may be the first step in:
  ● Understanding why you or a family member are having problems with anxiety, mood, or compulsive behaviors
  ● Getting an accurate diagnosis
  ● Improving relationships, achievement, and overall functioning
  ● Overcoming feelings of depression, anxiety, isolation, confusion, and shame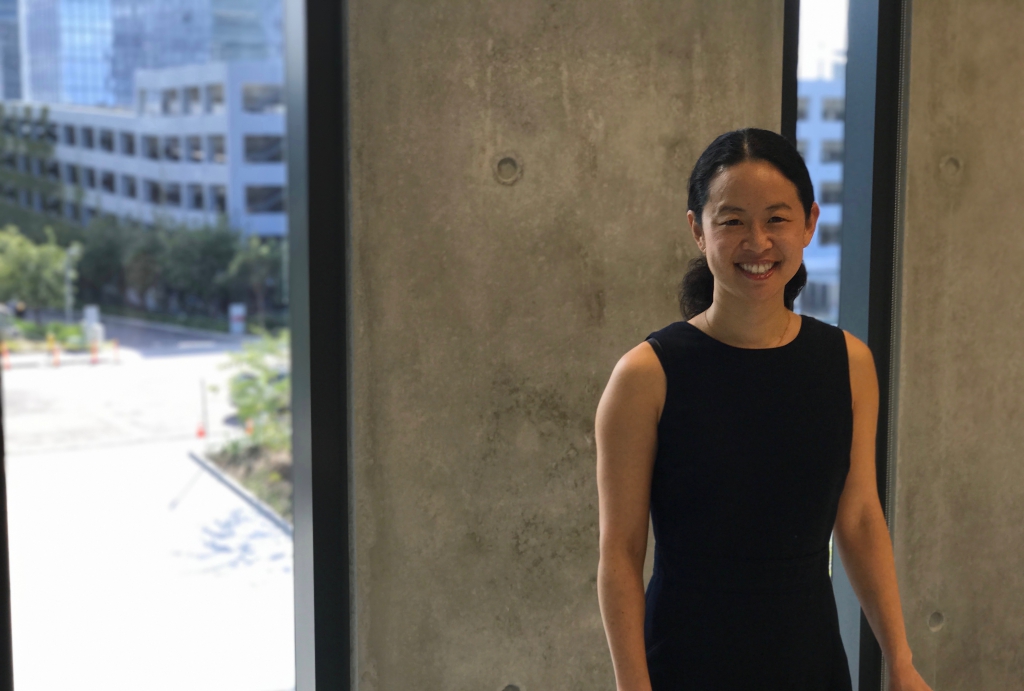 Eunice Kim, Ph.D.
Eunice Kim, Ph.D., is founder of the Center for Mental Wellness, and a licensed clinical psychologist with extensive clinical and research experience in the treatment of children and adults. She has held leadership roles in the Department of Psychiatry at UCLA, where she supervised and taught advanced clinicians at the UCLA Child and Adolescent Mood Disorders Program. Additionally, she provided treatment at the UCLA Child Anxiety, OCD, and Tic Disorders Program. She was also Co-Director of the Vine Street Behavioral Medicine Clinic at the UCLA Center for Behavioral and Addiction Medicine, and Director at UC San Diego, Intensive Outpatient Program.
Eunice Kim, Ph.D., completed her undergraduate education at UC Berkeley and obtained her Ph.D. from the University of Colorado, Boulder. She completed her internship at the UCLA Semel Institute for Neuroscience and Human Behavior, then a postdoctoral fellowship in the UCLA Department of Psychology. She has trained with and continues to work with internationally recognized leaders in mood, anxiety disorders, tic disorders, and substance abuse.
Dr. Kim has numerous publications in international psychology journals and has made multiple presentations at national conferences.
Denise Grundland, Psy.D.
Dr. Grundland, Psy.D, is a psychologist, working as registered psychological assistant (PSB94023878). She specializes in the treatment of anxiety, depression, ADHD, and complex PTSD in children, adults, couples, and families. She has worked in a variety of nationally recognized programs including: residential programs, outpatient programs, community mental health centers, university counseling centers, in-home service providers, and nonprofit organizations. Dr. Grundland has expertise in various evidence-based treatments, including Cognitive Behavioral Therapy (CBT), Trauma-Focused Cognitive Behavioral Therapy (TF-CBT), and Parent-Child Interaction Therapy (PCIT).

Dr. Grundland completed her B.A. in Psychology at Scripps College and obtained her doctorate from the California School of Professional Psychology, San Diego. She has conducted original research on how to maintain a happy and fulfilling marriage. Dr. Grundland is a bilingual clinician (Spanish-English) and believes that wellness and healing occur with kindness, respect, and collaboration. She promotes intellectual curiosity, fulfilling one's potential, and value-based living in her therapy work.
June Liang, Ph.D.
June Liang, Ph.D., is a licensed clinical psychologist who specializes in the treatment of eating disorders, anxiety, depression, and weight issues for children, adults and families. She has had over 12 years of clinical and research experience working at the Child and Adolescent Services Research Center, UCSD Child and Adolescent Inpatient Psychiatric Services and Rady Children's Hospital Outpatient Psychiatry Services and Medical Behavioral Unit Inpatient Program. In addition, she has held research, supervisory, and directorship positions at the UCSD Eating Disorders Treatment and Research Center and the UCSD Center for Healthy Eating and Activity Research (CHEAR).
Dr. Liang obtained her Ph.D. from the UCSD/SDSU Joint Doctoral Program in Clinical Psychology and completed her clinical neuropsychology internship at the San Diego VA Healthcare System and UCSD Child and Adolescent Psychiatric Services. She received her post-doctoral training at the UCSD Eating Disorders Treatment and Research Center and UCSD CHEAR.
Dr. Liang has presented talks at numerous local, national, and international research conferences. She has been featured in the APA Monitor and her work has been published in peer-reviewed journals, including the International Journal of Obesity, JAMA, the International Journal of Eating Disorders, Journal of Child and Family Studies, and Appetite. She continually keeps abreast of emerging research on the links between brain, behavior and emotions.
Stephanie Loftis, Psy.D.
Stephanie Loftis, Psy.D., is a psychologist working as a registered psychological assistant (PSB94023301). She has extensive experience working with teens, adults, and families in various settings, including residential treatment, vocational training, community mental health, forensic private practice, and university counseling centers. With specialized training in cognitive-behavioral, dialectical-behavior, and interpersonal therapy, her areas of expertise include anxiety, depression, trauma, and identity development. She is recognized by colleagues and clients for her ability to pursue a collaborative approach, based on each person's unique needs, and help individuals achieve their therapeutic goals.
Dr. Loftis completed her undergraduate education at UC San Diego and obtained her doctoral degree from Pacific University in Oregon. She completed her internship and postdoctoral fellowship at the University of San Diego Counseling Center, where she was responsible for teaching and supervising doctoral students.